Buoyant by Adina V
Inspired by: Frog Clan by Andrew Dexel
Artist Statement:
Inspired by Andrew Dexel's Frog Clan, Buoyant is a short musical work by Adina Vlasov embodying amphibians' dual lives: water and land. Underscored by pulsing drums - a tribute to Dexel's Indigenous Nlaka'pamux heritage - pentatonic harp, piano, and marimba patterns swell and interplay as tadpoles would in their early, water-loving days. Soft, jumpy dissonances give ways to moments of joyful release and resolution before reaching "land". This more grounded, middle section sees the frog in adulthood - bold, quartal piano voicings plodding over new turf - the strings. Naturally, the life cycle comes back around and we end once again as youngsters in a stream. The title, "Buoyant" references both the ability to float but also cheeriness and optimism, which can be heard both musically and seen visually in Dexel's colourful, spirited artwork.
This work inspired Cycle by Ebru Kur
---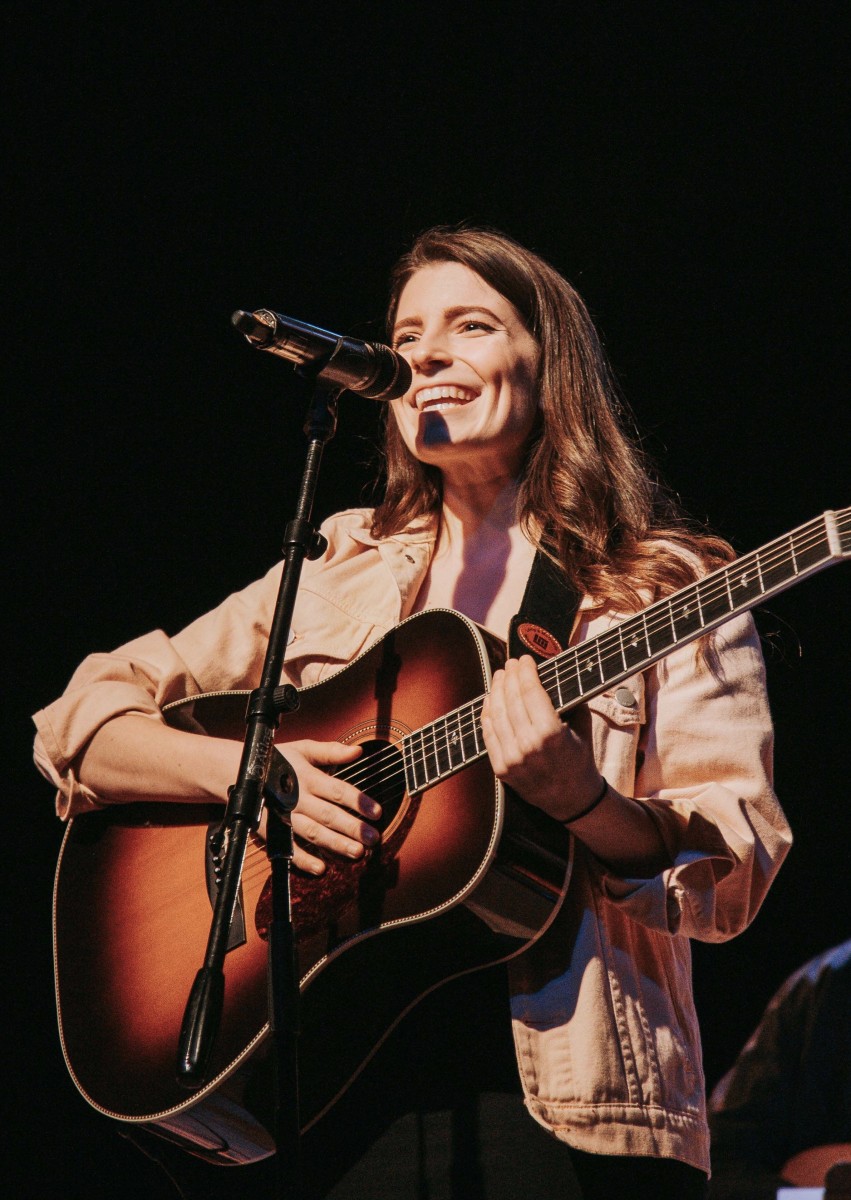 Artist: Adina Vlasov
Program: Bachelor of Music
Adina V is a singer-songwriter and jazz singer who is happily venturing into the world of composing. Currently in her fourth year at Humber College's Bachelor of Music program, she is well versed in and draws inspiration from a plethora of genres including jazz, musical theatre, pop, and even punk! Adina's original music ranges from catchy indie-rock bangers to introspective acoustic ballads. She has an EP as well as three singles released on all streaming platforms. Alongside her music career, Adina also writes poetry and enjoys photography.
To view more of Adina's work visit: