Compass by Ashley Meza-Wong
Inspired by: Deep Dive In Green by Lian M
Artist Statement:
Inspired by the verdant environment in Nimbos' (LianM) Deep Dive In Green, I explore the emergence of numerous worlds in my periphery. A homage to my Andean ancestry through the separation of unknown lands and histories, I delve into emotive depths with transformative imagery. Part autobiographical, part mystical, I blend spiritual and ecological landscapes into hopeful prayers.
---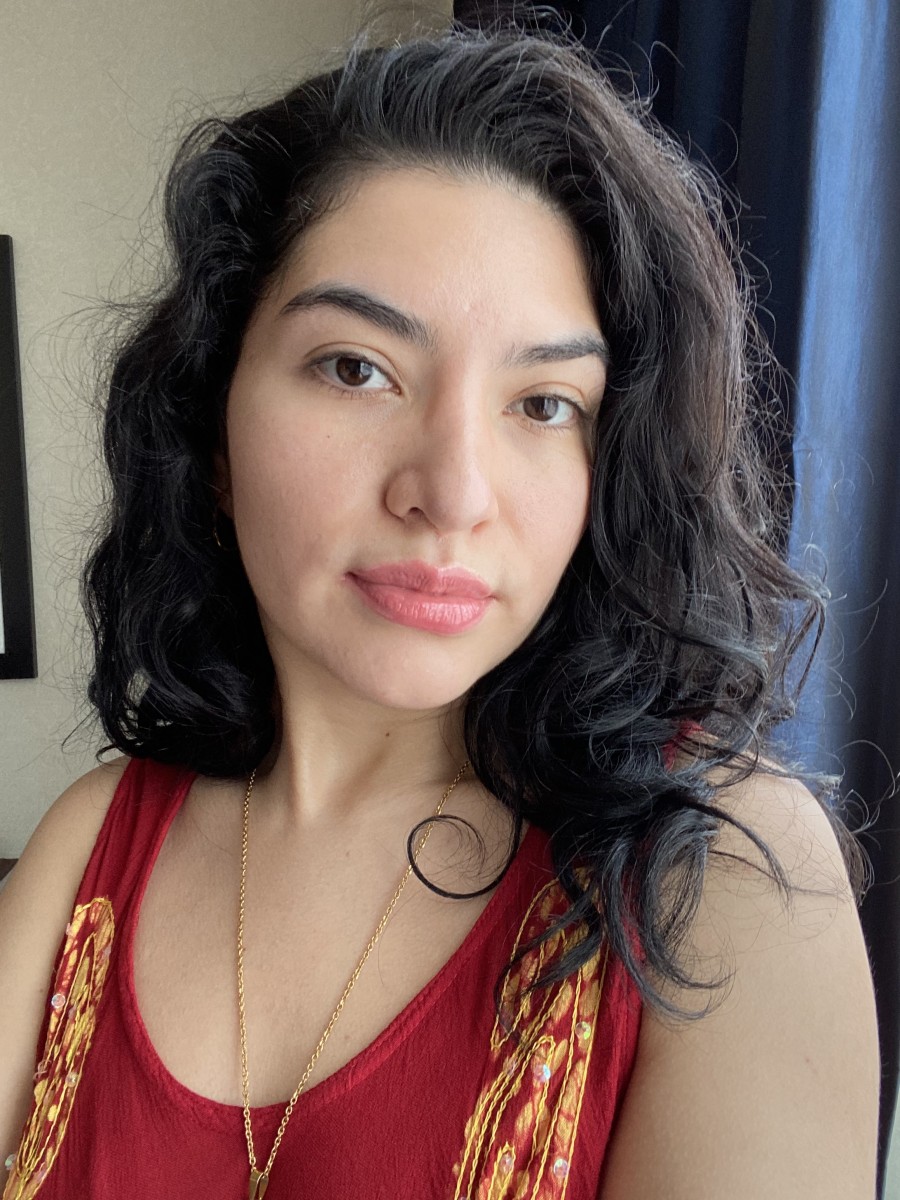 Artist: Ashley Meza-Wong
Program: User Experience (UX) Design Graduate Certificate
Ashley Meza-Wong is an Ecuadorian Canadian artist based in Toronto/Tkaronto, Canada. Her work encompasses a mixture of images, sounds, and writing. Driven by curiosity, their pieces explore the complexities of identities and belonging through stories seldom represented. Her projects have exhibited at Gallery 44, Inside Out Film Festival, and Ryerson University. They are currently foraging design pathways using several materials as an inquiry towards equitable urban systems.
To view more of Ashley's work visit: