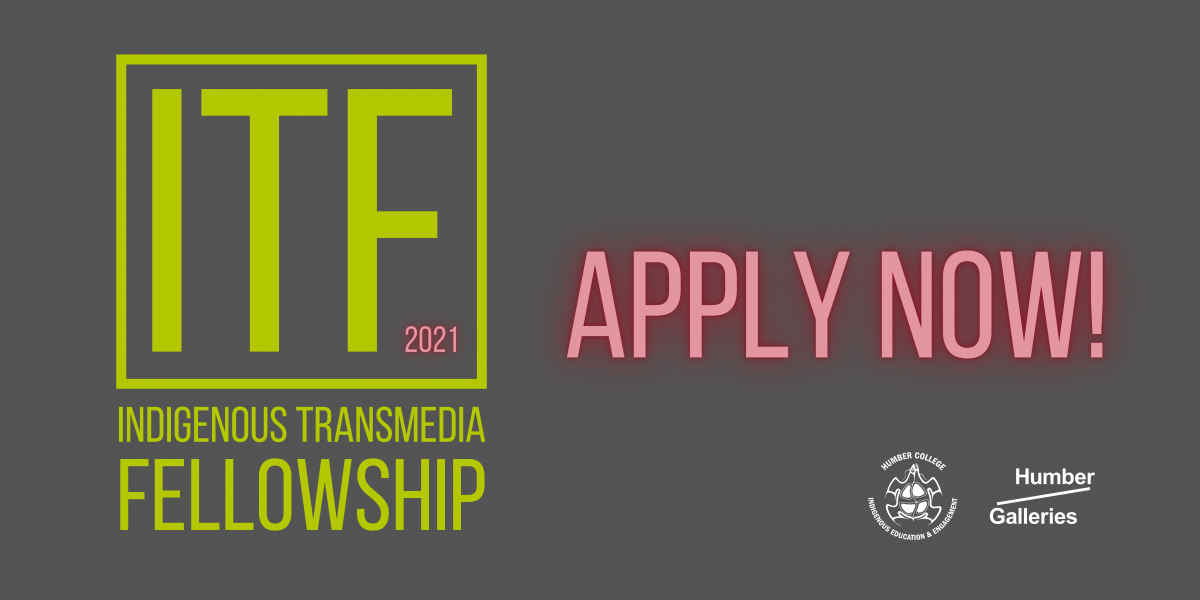 Indigenous Transmedia Fellowship 2021
The Indigenous Transmedia Fellowship is open to all Humber College students who self-identify as First Nation (status and non-status), Métis, Inuit, as well as international members of an Indigenous nation. The program was established to encourage students to further develop their skills in visual culture, digital media, technology, design, and storytelling. It brings visibility and support to Humber's Indigenous community, while also fostering engagement and collaboration among creative peers. 
This year's Fellowship is co-produced by Humber's Indigenous Education & Engagement department and Humber Galleries. Led by Creative Producer Sage Petahtegoose, students with a wide range of skills will work together as a team over the summer break, engaging in the ideation and production of a dynamic, multi-disciplinary artistic project.
Students accepted into the program will work part time, $17.86 per hour, 24 hours a week.
Applications must be submitted by Monday, June 14, 2021 at 11:59 pm EST.
To apply, please visit the Indigenous Transmedia Fellowship website: https://www.humberindigenoustransmedia.ca/opportunities