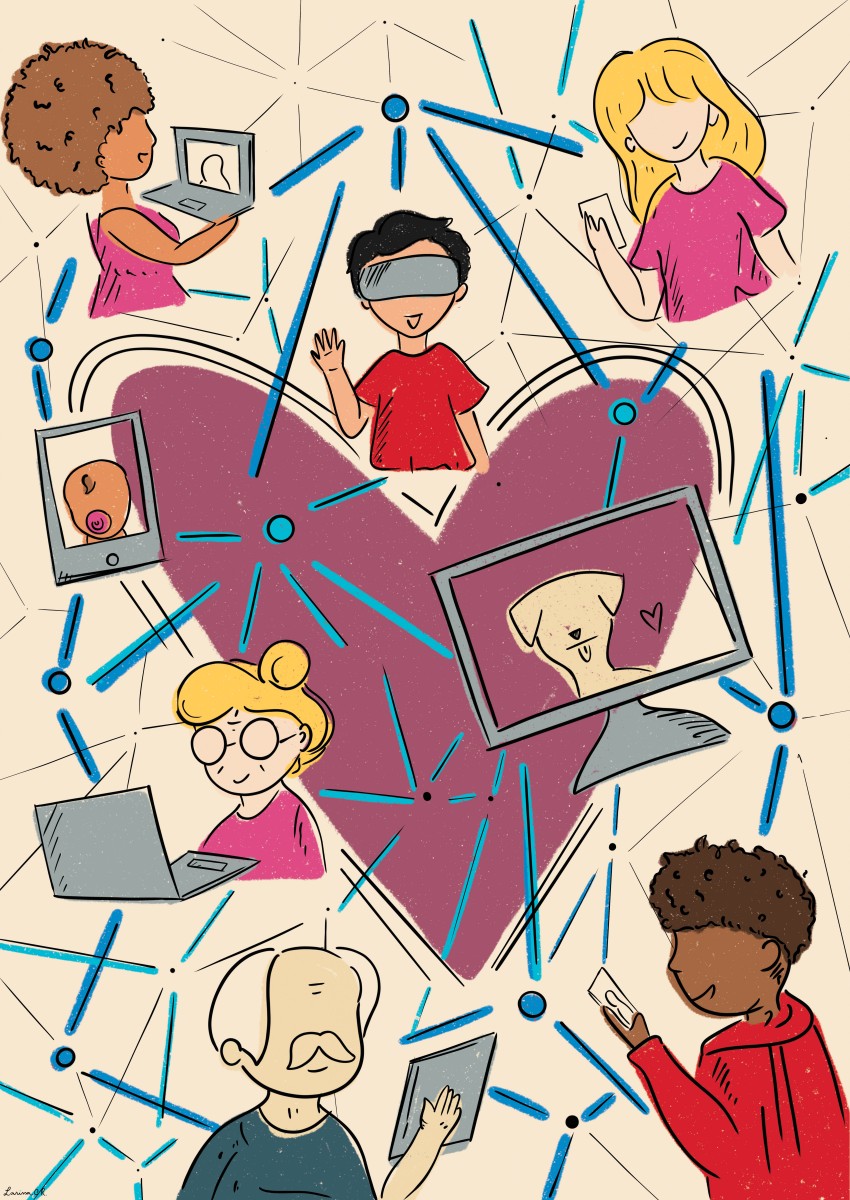 Connections by Larissa Carvalho Rodrigues
Juror's Selection
Medium: Digital Illustration
Artist Statement:
"I believe that connections are technology's most important purpose. That's what I wanted to show in my piece.  People are always trying to connect, connect with other people, with themselves and even with work and hobbies. And nowadays technology makes that easier and possible. We are now just trying to go back to normality, having just faced a pandemic, where people had to isolate themselves, therefore the only way to connect was with technology. We know now more than ever that technology is an important key to connection."
Artist: Larissa Carvalho Rodrigues
Humber College Program: Graphic Design for Print and Web
Artist Bio:
My name is Larissa. I am from Brazil and I moved to Toronto last year to come here to study. I love illustrating, drawing and designing.
Find more of Larissa's work at: