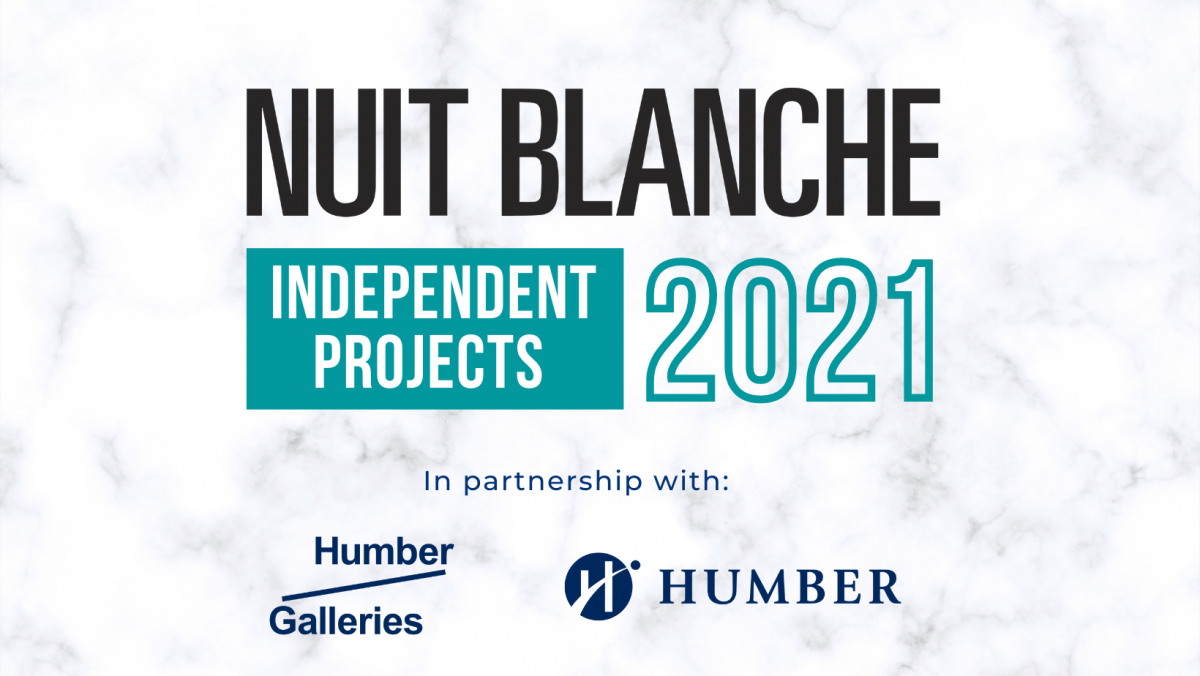 2021 marks the 16th edition of Nuit Blanche Toronto and includes a major shift in the curatorial vision of the event. As with last year, Nuit Blanche Toronto's Artistic Director will provide a complete curatorial overview of all programming elements under one cohesive theme, The Space Between Us. This particular focus has become even more pertinent during these many months of isolation amid the COVID-19 global pandemic and the overnight event will likely feature a strong digital component.
Nuit Blanche Toronto invites proposals from Humber College staff, faculty, students, and alumni, as well as Toronto-based professional artists, collectives, and arts organizations. Commercial businesses and for-profit organizations are not eligible to apply or be a partner for this program.
For more information, download our Nuit Blanche Independent Project Package HERE
Applications must be submitted by Sunday, March 21st, 2021 at 11:59 p.m. EST via email to stefanie.galvanek [at] humber.ca (stefanie.galvanek[at]humber.ca)
Applications can be submitted as either a digital PDF using the fillable PDF, or a scanned handwritten document. Alternative formats can be provided on an as needed basis.
Please note: Because of the constrains brought on by the Covid-19 pandemic, and the uncertainty of what October would look like for large, outdoor gatherings, most artworks and installations should be digital, to be viewed on Humber's Nuit Blanche website, however, some additional in-person, outdoor components will be considered.
View Humber College's 2020 Nuit Blanche Projects here
---
Click here to download the Application Form:
Nuit Blanche Toronto 2021 – Independent Project Humber College Application
Click here to view the Application Guidelines:
Nuit Blanche Toronto 2021 – Independent Project Humber College Application Guidelines