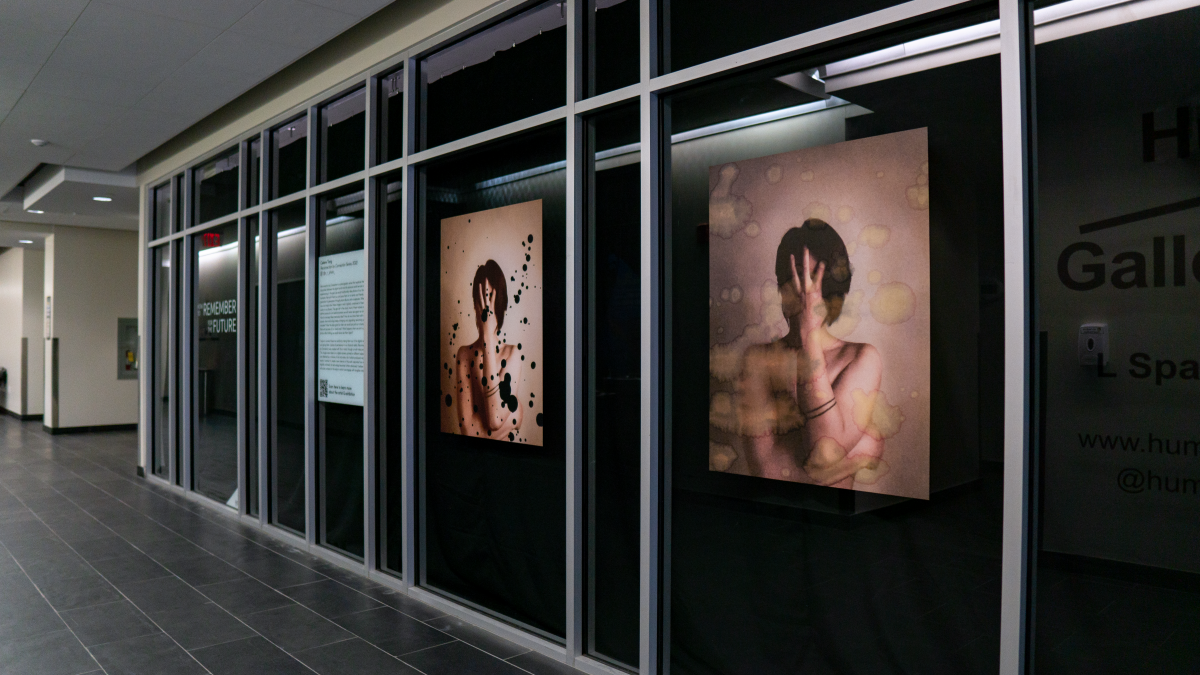 Reconnection by Connection by Celene Tang
Location: Humber Lakeshore Campus - L Building 1st Floor Hallway
Medium: Digital photography, paper, ink and water
Artist Statement:
Reconnection by Connection is a photography series that explores the disconnect between the digital world and the physical world we are currently experiencing. In the past, we would traditionally take photos of our favourite moments, then print them out, and pass them on to family and friends, from generation to generation, through photo albums and scrapbooks. Whereas now, we simply allow these images to exist digitally, comprised of lines of code on our phones. They get lost in the cloud, most of them locked away behind passwords and external servers we will never see again nor share. How do we keep these memories alive? How do we share them with other people, when technology keeps changing and upgrading, becoming quickly obsolete? Have the days gone by when we would just pull out a dusty box filled with pictures of our loved ones? What happens when we print out these photos after thinking we would never see them again? 
I hope to connect these two worlds by taking them out of the digital realm and giving them a place of permeance in our physical reality. Reconnection by Connection was created with this in mind, through a multi-step process. The images were taken on a digital camera, printed on different paper types, and affected by a mixture of ink and water, all of which produced varying results. I wanted to create a new memory of the work, separate from what is digitally archived. As technology becomes further advanced, I believe nothing will quite compare to the ways in which we engage with tangible material.  
Artist: Celene Tang | Humber College Photography Student
Artist Bio:
Celene Tang is a photographer who lives and works in Toronto and is in her final year with Humber College's Photography program. When she isn't taking commercial images, she is exploring and philosophizing about the metaphysical connections between digital and real-world experiences. She is interested in producing artworks that are impossible to recreate with our current digital technology and is always wondering if there is a true, lasting benefit to fully digitizing someone's experiences. Celene uses photography as the basis for her creativity and experiments with many different mediums to see how they can push the boundaries of her own beliefs.
See more of Celene's work at: