How to Remember for the Future invites nine artists from the Humber College community to explore the documentation of unexpected experiences that affect their memories of a certain time and place. We asked them what it means to create with intention in a world whose priorities and environments may no longer be predictable nor sustainable. After observing local and global events, and balancing issues such as gender politics, IBPoC representation, and climate change, how do they adapt as artists and continue to create? And to what extent can these present-day experiences shape their own futures? This action of memory-making is especially applicable in photography, where the physical act of taking a picture simultaneously records and omits subjects and their surroundings. It affects not only the ways in which a photographer may reminisce about the past, but how they remember for the future.
Humber Galleries is pleased to participate in this year's CONTACT Photography Festival by curating a college-wide exhibition takeover. Our nine artists are a mix of emerging and professional photographers, and include Humber students, staff, faculty, and alumni. Their installations have been dispersed across three campuses (Lakeshore, North, and Downtown) to increase their visibility and expose our entire college community to this event. 
Curated by Diane Pellicone and Casey Norris   
Supported by Humber College Photography Professors David Scott and Lauren Cheong 
---
Artists
Carlos Bezz
Richelle Forsey
Tatiana Gorbal
Sandra Herber
Melinda Komuves
John Kosmopoulos
Ebru Kur
Negar Pooya
Celene Tang
---
Locations
Humber College Lakeshore Campus - 19 Colonel Samuel Smith Park Dr, Etobicoke, ON M8V 4B6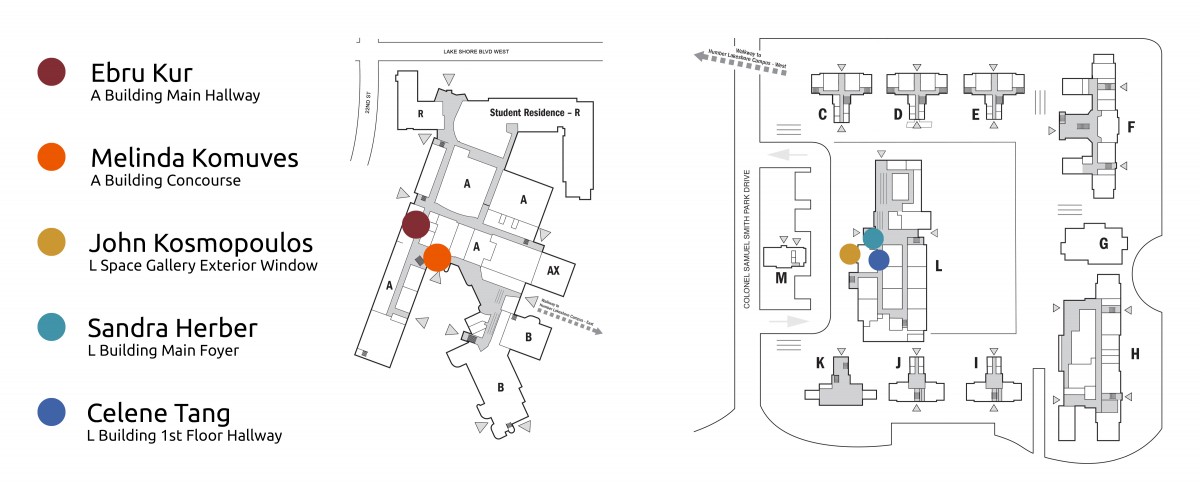 Humber College North Campus - 205 Humber College Blvd, Etobicoke, ON M9W 6V3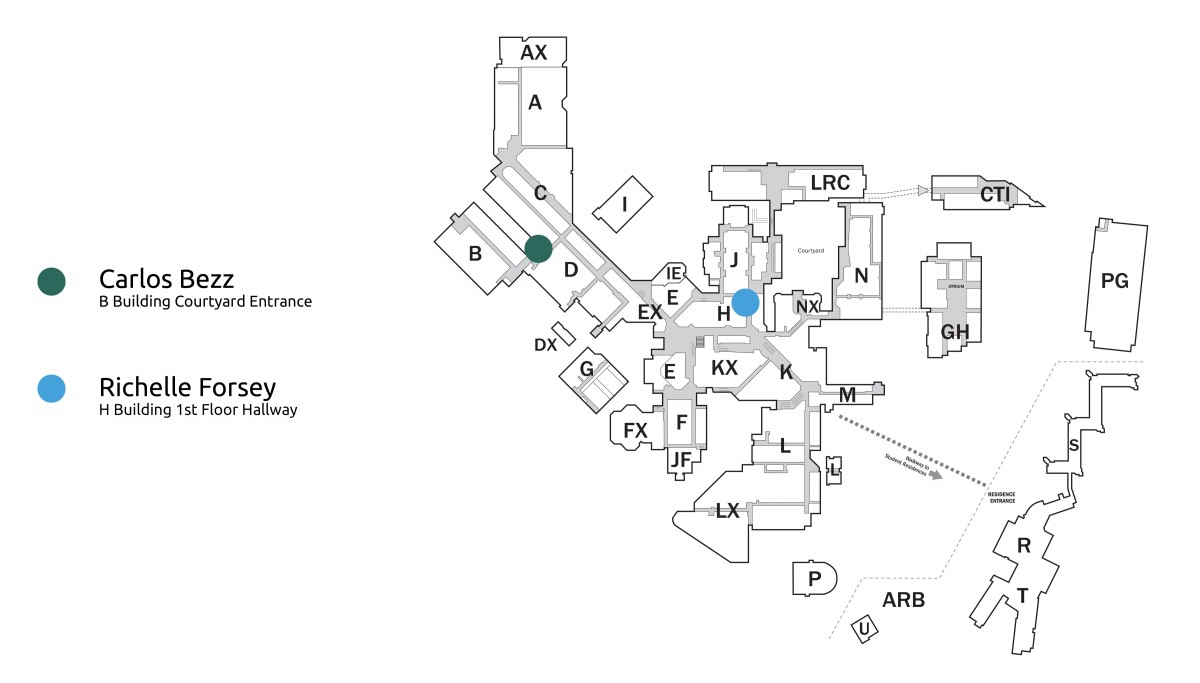 Humber College International Graduate School - 59 Hayden St Unit 400, Toronto, ON M4Y 2P2 *All works on the 6th floor

---
About CONTACT Photography Festival: 
CONTACT is a not-for-profit organization dedicated to celebrating and fostering the art and profession of photography with an annual Festival in May throughout Toronto and year-round programming in the CONTACT Gallery. CONTACT embraces an inclusive and accessible approach to the medium, and cultivates collaborations with and among artists, curators, institutions, and organizations.
Learn more at: scotiabankcontactphoto.com