Away by Dhaivat Jani
Inspired by: Bottled Water by Jutai Toonoo
Artist Statement:
I wrote my piece 'Away' taking inspiration from Jutai Tonoo's oil pastel painting 'Bottled Water'. 'Away' is my musical interpretation of the painting as a viewer. I interpreted the painting with the theme of 'longing' and 'distance'. It could be between any two humans, living beings or objects for that matter. The piece elaborates that emotion of distance and efforts to reach out to the other person/object. The colours used in the painting help me shape the soundscapes and I used the two objects - the hands and the bottle as my main theme for the melody. 
This work inspired Inner Captivity by Mina Zaghari
---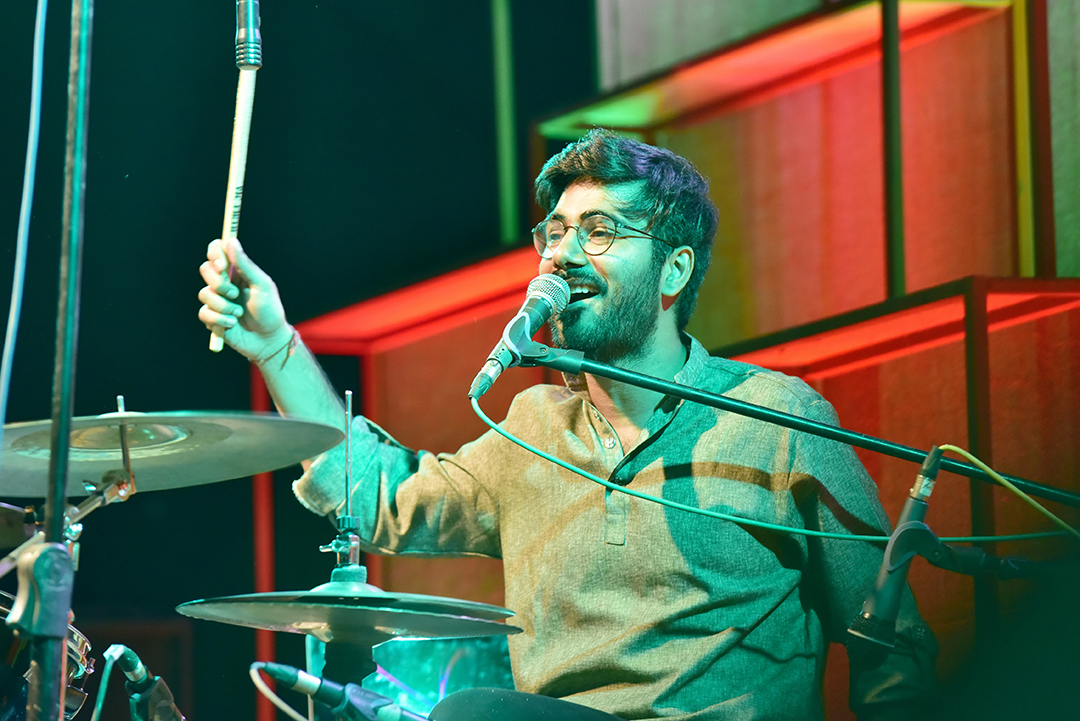 Artist: Dhaivat Jani
Program: Bahcelor of Music
Dhaivat Jani is a Toronto based drummer/tabla player/composer. Currently pursuing his Bachelor of Music at Humber College, Dhaivat leads his own 7 piece contemporary jazz band and performs as a sideman for multiple artists. He is also an Artistic Associate at Spectrum Music, Canada. 
Dhaivat started his musical journey at the age of 5 by beginning his training in Indian Classical music with the percussion instrument Tabla. He finished is Visharad at the age of 16 with three gold medals. Due to his immense interest in music production and technology, he attended college of sound engineering and started composing/producing music for films. His musical influences come from the genres such as Indian classical, jazz, prog-rock, world, electronic music. He has been working as a drummer/composer for over 7 years now. His work includes collaborations with filmmakers, actors, poets, painters and yoga artists. 
Dhaivat has been awarded several scholarships and awards over the years. Some of which are CCRT Scholarship from Government of India, International Student Award for Excellence, Yamaha Music Canada Ltd. Award and many more. 
To view more of Dhaivat's work visit dhaivatjani.com and instagram.com/janidhaivat