Inner Captivity by Mina Zaghari
Inspired by: Away by Dhaivat Jani
Artist Statement:
Based on Away by Dhaivat Jani and the painting Bottled Water by Jutai Toonoo, I felt a sense of captivity and not reaching. And I turned this captivity into an inner captivity. Sometimes we build this fence for ourselves and capture ourselves, which is mental. I showed this inner captivity which eventually becomes fatigue and despair. And the main message of my performance is to try to live in the moment and not be afraid to try and take risks
This work inspired From Captivity to Freedom by Pratibha (Tiba) Dixit
---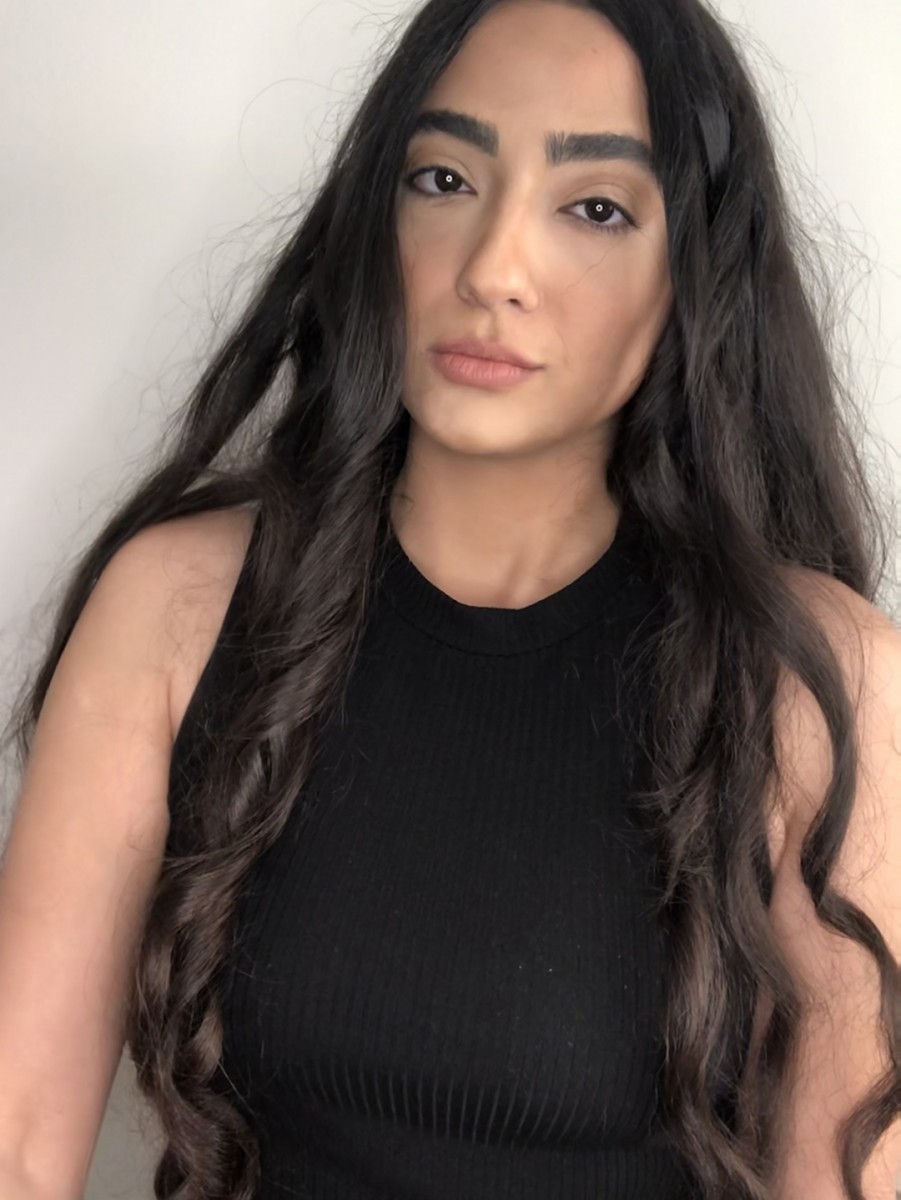 Artist: Mina Zaghari
Program: Theatre Performance
I am Mina Zaghari and I am a student, actress. I studied civil engineering for my undergraduate degree in Iran and currently studying Theatre Art Performance at Humber College. Over the past six years, I have performed in several shows, including Shakespeare musicals, Peace with others, Hotel and the story of the panda bears. I have worked with Mr. Mosavat – one of the most famous directors in Iran, for a show called Ghorb-Angah. I have also made a short movies based on Shakespeare books (King Lear, Othello, Macbeth) and Video Arts, where I experienced directing with acting. Through all of these experiences, I have learned that I can achieve what I want with perseverance and practice, and that I should never give up. I wish to be an actress that can influence people's lives and behaviors in a positive way, and to make positive changes in the world, which this course would enable me to do.
To view more of Mina's work visit: