Cycle by Ebru Kur
Inspired by: Buoyant by Adina Vlasov
Artist Statement:
Inspired by Adina Vlasov's Buoyant, I wanted to visualize the life cycle of frogs. While visualizing Vlasov's cheerful and peaceful music, I also wanted to refer to the source of inspiration of Vlasov's piece by using the colours in Andrew Dexel's Frog Clan.
A frog's life cycle develops in four stages: egg, embryo, tadpole and adult frog. However, not all eggs or tadpoles can survive. Some frogs' lives end on the road of metamorphosis.  This cycle of life and death is like the ups and downs in music.  
This work inspired Power by Peg Billingsley
---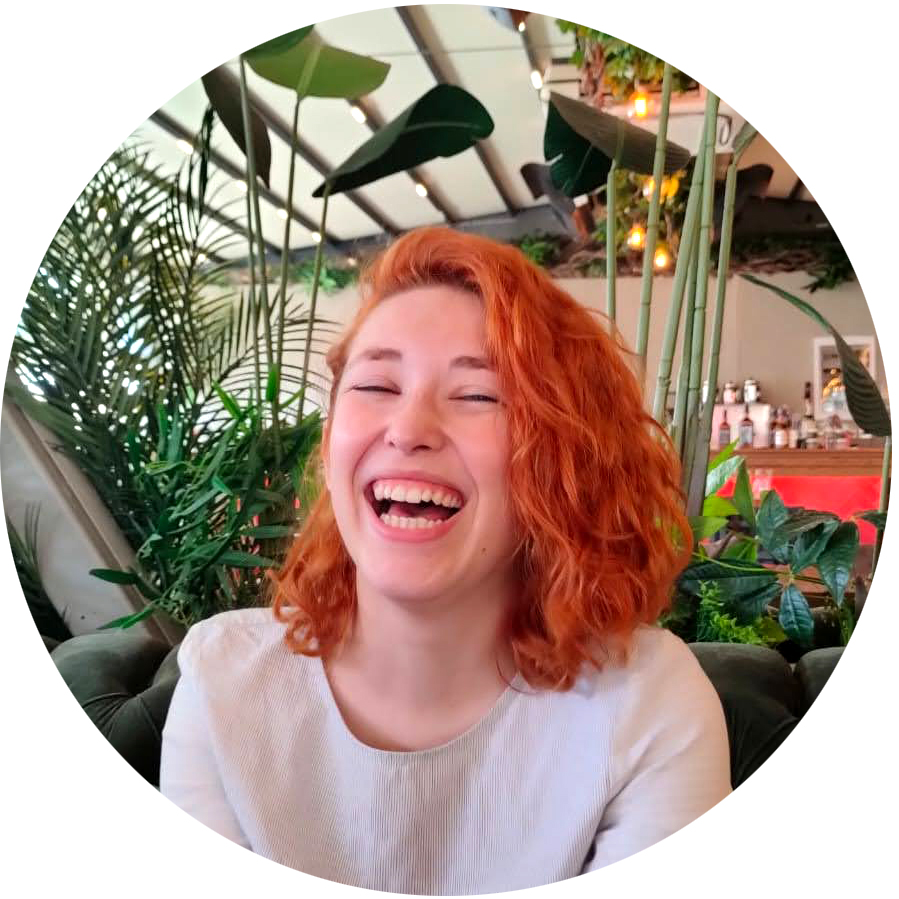 Artist: Ebru Kur
Program: Visual and Digital Arts
Ebru Kur, an artist originally from Istanbul, Turkey, creates digital artworks, mixed media paintings and unconventional installations. Through an exploration of traditional and digital media, Kur attempts to examine everyday struggles and produces images that can communicate concepts that would require pages of writing. Her artworks are characterized by using everyday objects and are saturated with obviousness, uneasiness, and pop culture. With a subtle minimalistic approach, she creates works that resonate with her heavily diverse Turkish culture and her education in city planning.
Her experience as an Urban Planner provides a set of tools for maneuvering with an unconventional approach in the art world. The effects of being an urban planner can be observed in her meticulously planned works. She is currently studying Visual and Digital Arts at Humber College, and she lives and works in Toronto, Canada.
To view more of Ebru's work visit