Glacial Gyre by Matt Greenwood
Inspired by: The Trap by Melanie Authier
Artist Statement:
When I saw this beautiful painting, 'The Trap' by Melanie Authier, what immediately struck me was the sense of motion and where my eyes were drawn. The piece seemed to twist and contort, collapsing in on itself. I tried to capture that in music with lateral motion of sound sources across the stereo soundstage and contrary motion between voices. Another aspect which I found particularly inspiring was the contrast of harsh angular shapes against graceful curves which informed the way I heard the harmonies and melodies in my composition. Usually, in my music, I strive to achieve "warmth" in an abstract sense. I mean this in terms of the quality of my instrument's tone as well as the melodic and harmonic material. For this piece, I tried to go against my natural tendencies and see if I could make music feel deliberately "cold". This was a great learning experience for me as it unlocked another side to my musical palate that I'd been neglecting. 
This work inspired Patterned Pendulum by Sophia Malbarosa
---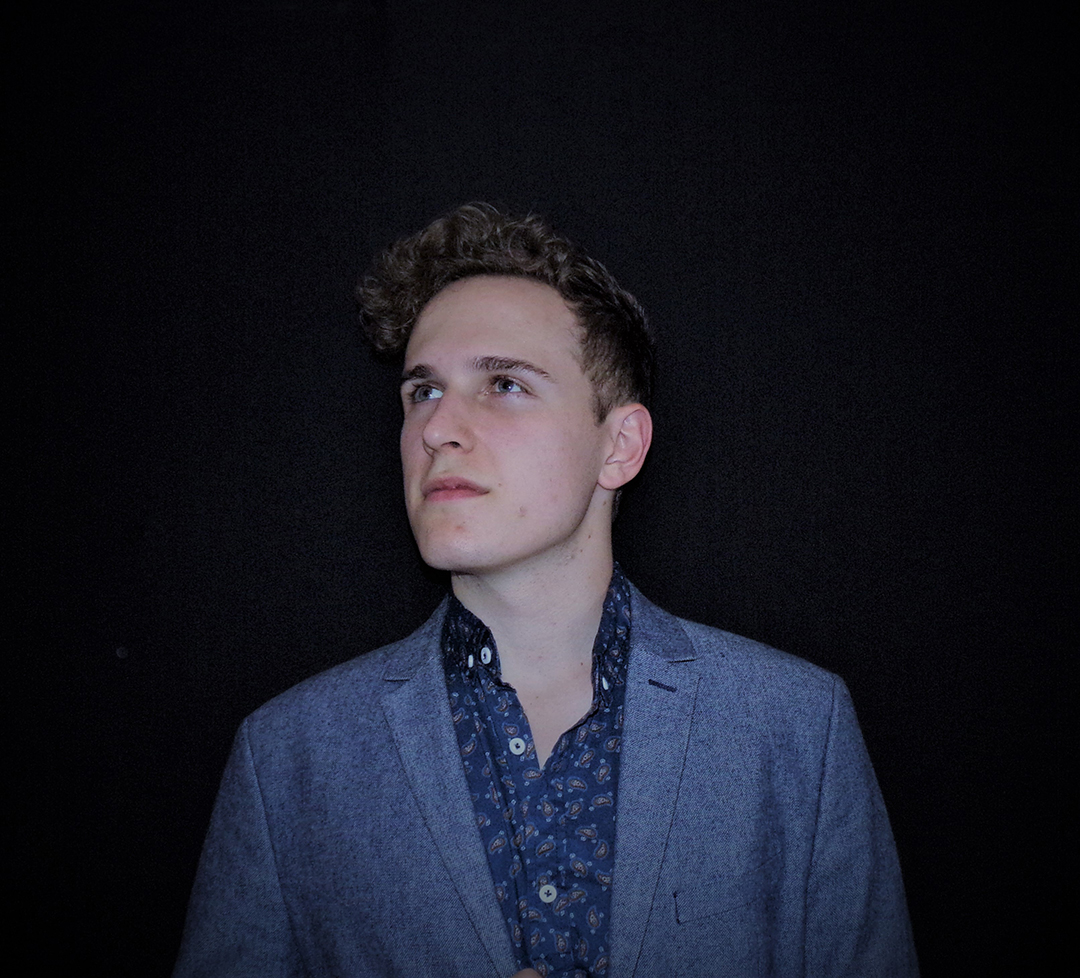 Artist: Matt Greenwood
Program: Bachelor of Music
Born and raised in Harare, Zimbabwe, Matt Greenwood is now pursuing his passion for music in Toronto. Matt is currently entering his third year of Humber's Bachelor of Music degree program. Growing up in Zimbabwe meant access to music education or even equipment was extremely limited. However, the country's rich musical heritage and culture was an incredible thing to be a part of. Matt has performed with some of Zimbabwe's most acclaimed musicians including Oliver Mtukudzi, Gemma Griffiths, Forward Kwenda, Vee Mukarati, Othnell Mangoma Moyo, Josh Meck and Rob Burrell (Mann Friday) and countless others. From early on in musical development, Matt as had a passion for composing and has scored a number of short films including the award winning animated short 'Blue Bird' which featured at film festivals including Cinequest, Atlanta Film Festival, New York Film Festival and New Media Film Festival among others. Matt is currently working with a variety of Toronto based musicians as well as his own band.